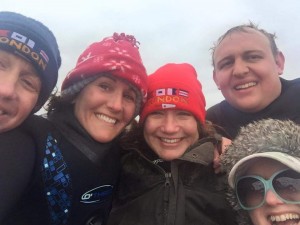 Organising and running a dive trip is very satisfying. In one way it allows you to go to areas you want to visit and put the emphasis on the dives that you want to do, but even more rewarding is knowing that you are providing an opportunity for others to share in the sport you love.
As part of my journey to becoming a BSAC Dive Leader I have now organised three trips and each one has been more challenging than the last.
My main objective when choosing a location as trip dive marshal is to make the logistics as simple as possible and to choose sites that have the best visibility in the area.
Like many of the sites on the south coast , Plymouth fits the bill and as it is so good I chose to extend the three day bank holiday weekend trip to four days.
On our trip were 8 divers and two non – divers who came down to enjoy the area and the company.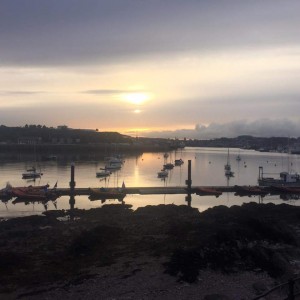 I had checked the weather and I knew day 1 would be fine and the "vis reports" Facebook site said that Plymouth was the place to be.
The Mountbatten Centre is a purpose built watersports and accommodation centre with a pontoon and air fill station attached, so it ticks all my logistics boxes.
Day one involved two great wreck dives in vis of 8 to 10 metres. HMS Scylla is a navy frigate sank deliberately for scuba diving about 12 years. Large holes have been cut to make it safe to enter and exit the main internal spaces. It looked imposing in the clear water and the bright light gave Verity and I the confidence to explore inside some of the hold space knowing that the well lit exit was right in front of us.
After a bacon bap for lunch it was time to take on the most popular wreck dive in the UK, the James Eagan Lane. This was one of the Liberty Ships made by the United States to help keep Britain supplied from across the Atlantic in the last war. It was sunk in 19zz full of cargo. With such good vis and brightness, Aidan and I were able to explore many parts of the wreck , and it's vast array of contents. I finished the dive by deploying a dsmb mid – water as part of my dive leader training course.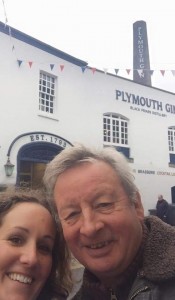 After discussions with Alex and Keith I had three alternative plans for day two to cater for the uncertainty with the weather.
Our club rib "Percy II" showed it's strength against the wind and waves for our 12 mile journey to Hands Deep reef .
The journey was worth it, with my best UK dive ever. The sheer beauty of the surroundings, wildlife and the good vis was superb. And on top of that we even found slack tide!
As the weather worsened we surfed back to Mountbatten on top of the wave-tops at lightening speed. After our picnic lunch we headed out again and found a sheltered spot near Shags Rock for a pleasant dve in underwater gardens and forests.
Sunday evening was spent at the very welcoming Clovelly Bay Inn, before a welcome nights sleep.
Day 3 was our much needed rest day. After exploring the newly restored Royal William Harbour area we watched contestants in the single handed Transatlantic Atlantic Yacht Race make their valiant start in very lively winds. It was great to be in the rib waving at many of them and some even waved back!
To me it is a Plymouth dive tradition to dine at Platters fish restaurant in Plymouth. This year they did not let us down. I cannot believe Keith and I got through all those mushy peas!
Keith once said to me that of you find good conditions on a dive trip don't be afraid to go back to them rather than take a chance with a new site. So for our last day we repeated our trip to Hands Deep and then the Scylla. Aidan managed to find the famous North Wall of Hands Deep and I was blown away. The carpet of multi coloured jewel anemones was like a giant pick and mix sweet stall. Who needs to go to the tropics when this is on our doorstep?
Aidan showed me what exploring the Scylla was really about and it was by far my best wreck dive ever. Going through the large hole up into the bridge of the ship was amazing. In the sunshine and good vis, we went along corridors and into and out of rooms with confidence.
Altogether a great four days in Plymouth and a great celebration of British diving. Thanks to Sofia, Wendy, George, Alex, Verity, Aidan, Keith, Peter and Jennifer for a great weekend. A special thank you to Verity for taking the photos and being a wizz on Twitter and Facebook.