Divers trained by our club over the years have included Arthur C Clarke, Kenneth More, Lord Hailsham, Esther Williams, Mike Brennan, Tony Daniels, Tim Smit and Rowena Kerr.
For more details on the history of our club, please visit our Wikipedia page.
We have great facilities: a boat, kit, room and compressor!
Our club has a large area of the basement in the Seymour Leisure Centre (address: Seymour Place, London W1H 5TJ) in Marylebone, thanks to Westminster City Council. We meet here every Tuesday from 7:30pm where we have lecture facilities, a club room, a compressor and compressed air storage. This is where we meet to train new divers, plan club trips or organise club socials – ideal for a London diving club!
We use the Seymour Leisure Centre pool every Tuesday from 8pm to 9pm for scuba training and swimming. We also enjoy playing Octopush (a form of underwater hockey) as a great way to keep fit, particularly during the winter months.
From 9.30pm onwards, we usually head down to The Duke of York (address: 45 Harrowby Street, London, W1H 5HT) for drinks and snacks.
We have a range of equipment and training material which we rent out to members when not in use for training.
Our compressor is used to provide free compressed air to all members of the club.
This equipment, along with over ten instructors, means we can cater for all your training and diving needs.
We also have our own modern and well-equipped 7.5m Rigid-hulled Inflatable Boat (RIB), "Perseverance Too", accommodating twelve divers, that we regularly take on trips to explore the coast-line of Britain. Members of the club who help tow the boat for a trip using our club Landrover also get their expedition fee waived for that trip.
Find out more about the club committee here
---
The Boat
Perseverance Too is a 7.5 meters Tornado rigid-hulled inflated boat and she is the pride of our club! She has been specificaly designed for exploration: with twin independant 90HP Honda engines, two independant reservoirs and twin batteries, this boat is ready for action and can take on up to 12 divers.
To tow Percy all around the world, our club also owns a Land Rover Discovery and the appropriate trailer.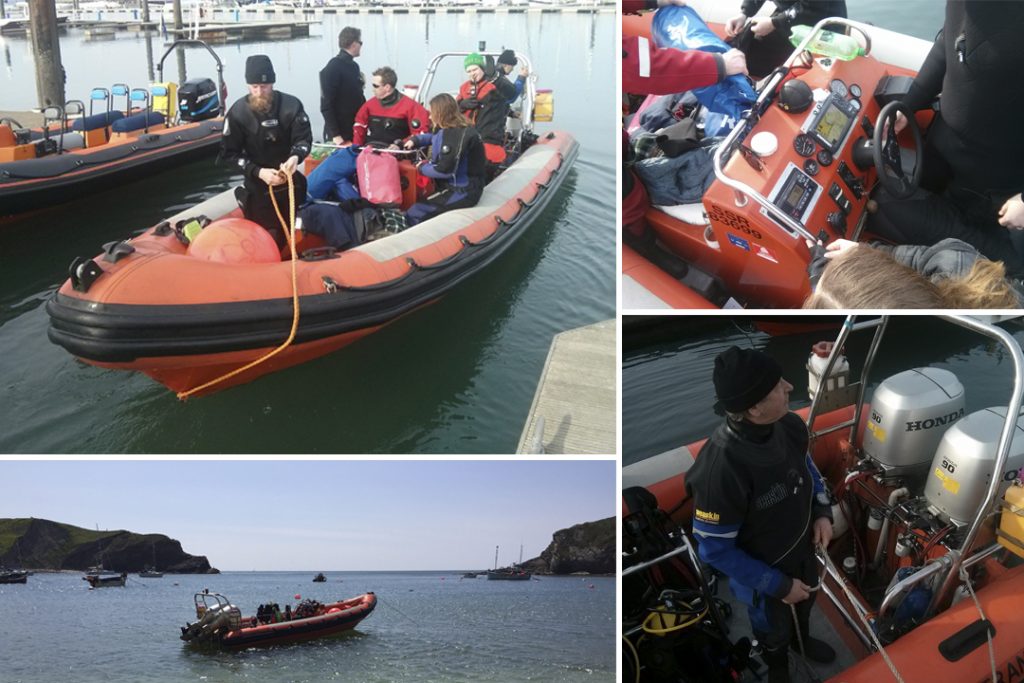 ---
The Club Compressor – free air all round!
We have our own air compressor, an Hamworthy BP-10V. It looks a bit like this…